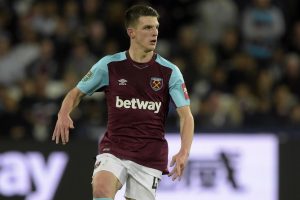 Martin O'Neill has  called up Declan Rice to his senior Ireland squad for this month's training camp and friendly in Turkey, O'Neill has stressed that the young West Ham defender, who is still eligible to play senior football for both Ireland and England, will not come under any pressure to decide his international future.
"We brought him in last year down in Fota Island for a number of days, he's a genuinely good kid, but he has got choices to make," said O'Neill. "We would love to have him but this is not going to disrupt him in that sense and he would be aware of that. The last thing I would want to do is turn around and say 'yeah, this is it' when in fact it's not. We'd like to have him and I would hope he would want to do that in return. It would be great, but the decision will be his and his alone."
Rice will report directly to the Ireland U21s after the trip to Turkey in order to be available for the European Championship qualifier against Azerbaijan on Tuesday, March 27 in Tallaght Stadium.