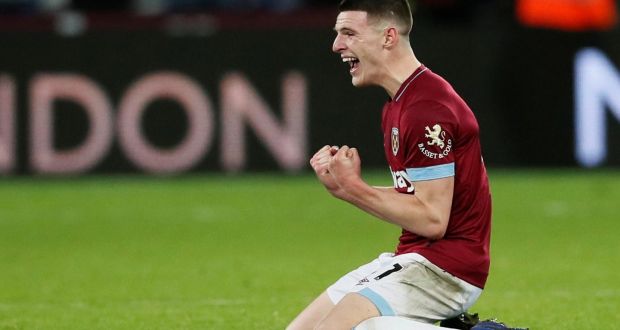 All the rubbish about Dec wanting out of West Ham from the internet hits happy media came home to roost in  the best way possible this afternoon.
The cameras zoomed in our prize jewel after Jesse had hammered home a ridiculously brilliant goal to open the scoring.
Dec was cheering, smiling and clapping like a man possessed but more like a bloke who absolutely loves his  football club.
This guy has been a part of our great club for a lot of years now and he's seen a lot of bad stuff…he could hardly be happier this afternoon as we went within two points of the top three.
Quite simply this fella is gonna be around for some time to come. Things can change of course but this is a club on the march and he clearly is MORE than happy to stay.
He didn't look like a bloke ready to quit these amazing great  Hammers times did he?