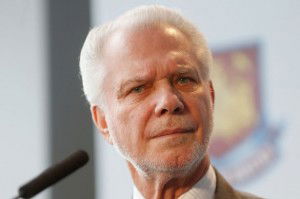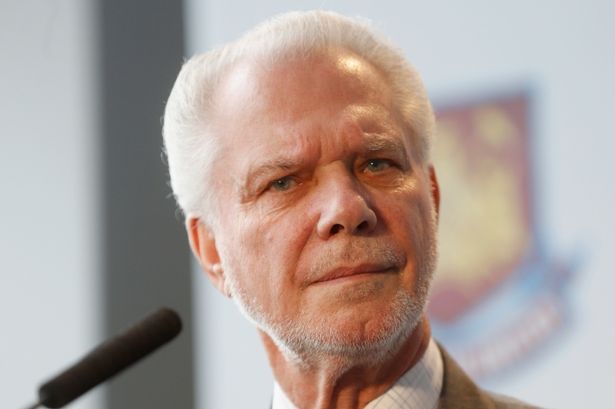 West Ham co chairman David Gold has questioned the wisdom of  District Judge Gareth Branston.
The judge made a joke of the antics of Hammers fan Jordan Dunn who invaded the pitch to take a free kick against Spurs on opening day.
He commented that the fan had bent it like Beckham.Regrettably it was about 30mph slower than David Beckham and the West Ham goalkeeper did his job by easily saving it.The professional footballer who followed you did not do any better."
The judge decided not to impose a football banning order on Jordan Dunn called for by the prosecution, saying he was taking into account Dunn's previous good character and he was instead fined £305.
Gold took to twitter to say: 'You bent it like Beckham': Judge PRAISES drunk pitch invader who took free kick. What kind of message does this send out?? dg'