The three opening seasonal defeats continues to bring a huge reaction from fans and here's the latest from Rozzer – a fan of over 73 years.  It is his first comment on a ClaretandHugh forum.
By Rozzer
How can anybody – namely the Manager and team – even try to justify three defeats no goals
and timing of subs and team selection, pre-season a joke and a lack of early new arrivals?.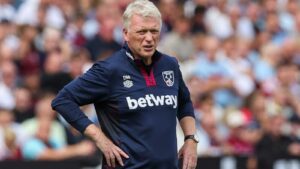 I am a fan for over 73 years with numerous disabilities I drive with my daughter for ten miles, then a train for fifty miles, then the walk to the stadium,  to the turnstiles not taking our tickets on the smartphone.
Two stewards on the inside only came to our help after abuse from helpful fans. I looked around at our wonderful fans and so many children with their parents in new kits and very excited and looking forward to the game.
So. on  to watch a game with virtually no effort from the players was unforgivable and the Manager has clearly lost the plot and it seems to have lost the dressing room/
What  is going on with Soucek – he has to be dropped.
Sorry for the lengthy rant at least we can trust the fans.