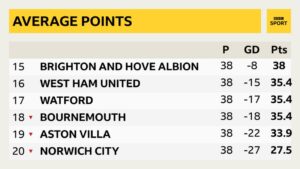 The EFL have released a
Statement
to decide how positions will be decided in the Championship, League is cancelled.
The statement says resuming the 2019/20 season with the existing format remains the most appropriate course of action from a sporting integrity perspective, but the EFL Board accepts there are circumstances that may lead to curtailment (as has been demonstrated with League Two) or a situation subsequently transpires whereby the season is unable to conclude.
They state that in the event of an early curtailment:
Final divisional placings should be determined on unweighted points per game
Promotion and relegation should be retained.
Play-Offs should be played in all circumstances but should not be extended (beyond four teams).
The EFL statement creates precedence for the Premier League to follow and would be good news for the Hammers as the same method would allow West Ham to finish in 16th position in the table safe from relegation on goal difference.