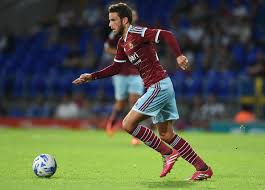 Diego Poyet is very unlikely to be send out on loan before Thursday's deadline!
The 19 year old has made just seven appearances this season – two as a Huddersfield loan player – but the club are reluctant to let him out to get some much needed football.
The former Charlton starlet has been told that in the light on recent injuries he will be needed at the club as a cover player.
We were told: "Sadly for Diego the club's injury situation dictates that we have to err on the side of caution – it's very unlikely he will be allowed out because of that."