ClaretandHugh is excited to announce a new development in our partnership with Hammers Chat to give you the chance of VIP entry  to the closest bar to the London Stadium.
For those of you who don't know,  the Hammerschat boys operate the boat bars just a three minute walk from the stadium.
And we are tonight we are launching the first competition which will see two of you gaining entry to the closed bar before and after games. There will be one winner announced and you can take a friend with you.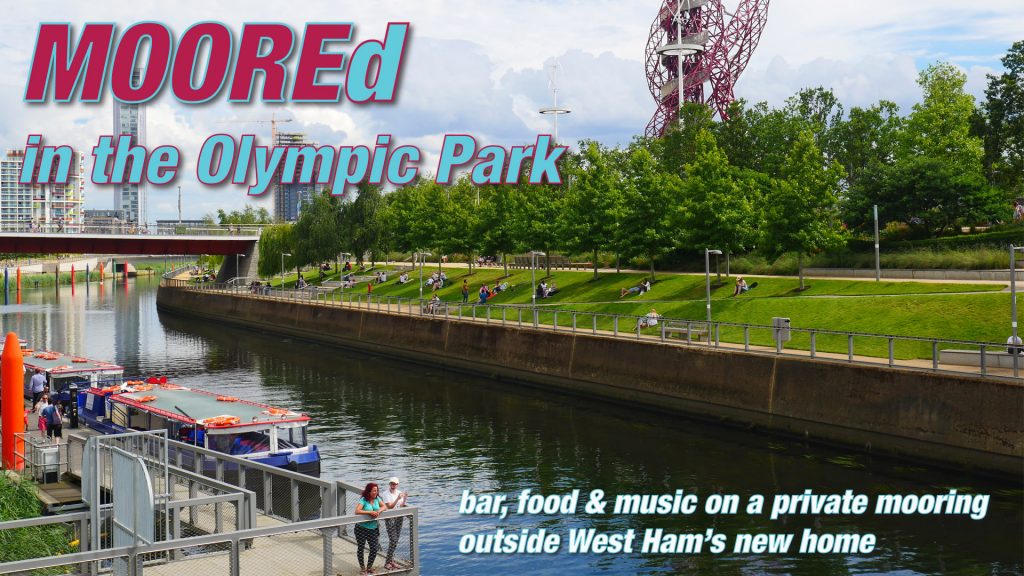 These are the same boats that feature in Gonzo's vlogs each week and they are literally in the shadow of the former Olympic Stadium.
They are exclusively used by hammerschat members and are the only bars with an alcohol licence in the Olympic Park for the recent Chelsea match.
It is a secure family friendly environment with heated boats, hot food, no long queues at the bar, music and plenty of toilets. They are located on a private pontoon just to the right of the main bridge at the stadium entrance.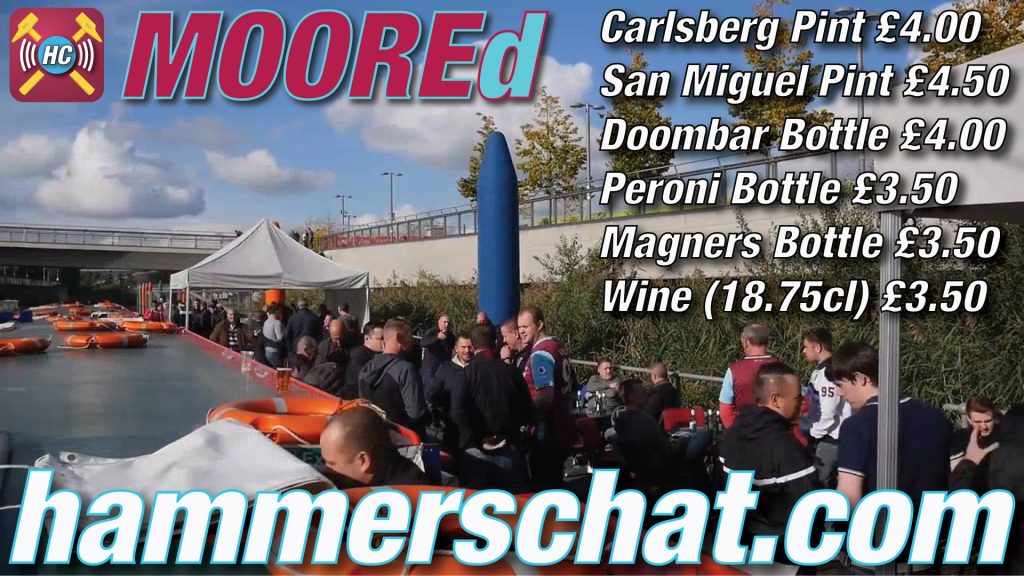 For those unlucky not to win admission for the game against Crystal Palace on Saturday admission tickets can be purchased for both before and after the match via http://hammerschat.com/index.php
Because the boat bars are 'members only' you'll need to register as a hammerschat user before being able to view the relevant details on the forum. Please ensure that once registered all instructions are followed correctly.
ClaretandHugh will ask a simple question before each home game and the two lucky winners will be drawn in plenty of time for you to know if you are going to enjoy this fabulous add on to your match day experience.
This week's question is: "Who was sent off in the 75th minute at Selhurst Park earlier this season in the Irons 1-0 win.
Send your answer by e-mail to claretandhugh643@gmail.com and the winner will be notified by Thursday evening.