So the Hammers here dumped out of Europe by a Romanian outfit beaten 5-1 at the weekend.
It will be remembered as one of our worst defeats.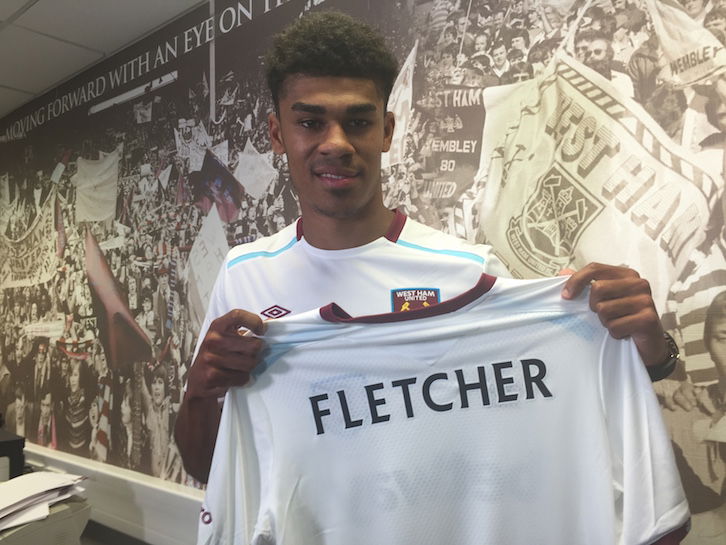 O Mr Sullivan's cheap options and false promises have come home to roost tonight. I have no doubt Calleri and Fletcher will be decent strikers but Sullivan's 'marquee striker' would have buried the two chances those two kids missed. Sullivan's transfer 'strategy' this window does not do justice to the season we had last year. We deserved group stage European football but we have not been improved sufficiently.
O I do enjoy how they like to make us thing they have made heaps of signings this summer and have spent lots of money. They really haven't. Feghouli, Nordveit came on frees. Same with Flethcher and Quinia Tore and Calleri on loan.
O Hold on a minute  – Sullivan's transfer strategy. Are you trying to explain the manager has no say in anything?
O I think our step to the next level has to be proving that last season's PL efforts were no fluke, building on that and getting a top six place in the Prem this season. We can't try and run before we can walk, for all the shameful performances out there tonight, we are clearly not yet ready to embark on the EL and also PL. lets work on consolidating ourselves as a top 6 competing side in the PL.
O We may struggle for 12th given the way Boro, Watford and the like have strengthened but my feeling is that we only just snuck in the Euro qualification door again and can't really expect to be in Europe unless we prove we deserve to be there and that means building to the point where we are serious top 6 material not just one season wonders.
O 'Great effort brilliantly saved?' I was sat behind the goal and it looked like he hit it straight at the keeper….our problem imo isn't injuries….it's simply that we haven't got anyone that can put the ball in the back of the net!
O This is why I think the new signings are getting slaughtered because we have been promised a hitman and every one who has had a go at it so far has fallen way short. A true marksman would have buried several of the chances that we have had in the games.
OLook guys it's not the defeat it's the very poor performance, I have seen nothing in pre season or since that has given me confidence, all I can see is a relegation dog fight
O I don't understand why Bilic insists on playing Antonio on the left and not the right where it's his natural position. Tore is left footed so play him on the left. It never works playing players out of position. Not panicking.s to have
O It's not rocket science, at the end of last season it was obvious we needed a top striker or maybe two and a right back. We haven't done either. Ok we brought in Ayew and we've been really unlucky with him.
O What's the chances of Fletcher starting the next match. seeing as he has been more lively in the little time he's played than all the other strikers this season. including Ayew and Carrol. I'm guessing Tore will start as well.
O I said it all summer we simply haven't improved our starting 11. Honestly would any of the summer signings be in your first 11?? Blatantly obvious that we desperately needed a proven centre forward & right back but here we are with 5 days of window left and still the same problems!! That surely must be the last time Valencia is seen in a West Ham shirt? It's simply like playing with 10 men!!
O If Fletcher goes out on loan I will lose the will to live by far our best player at the minute and not just last night every time he plays for us.