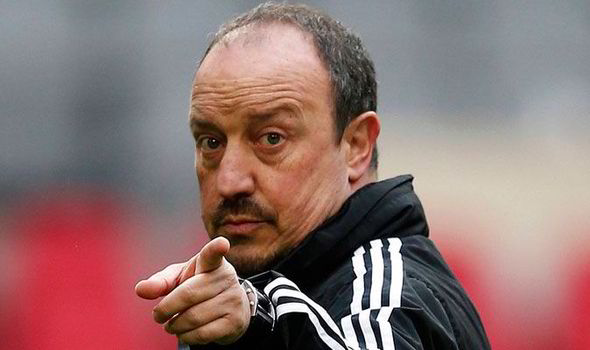 Regular confirmation of news what Claret and Hugh revealed weeks ago – that West Ham are ready to stick by David Moyes for the time being is pouring out of a number of websites.
Oddly, one in particular – Football Insider – is claiming this coupled with the fact Rafa Benitez is the favourite should they change their minds – a scenario first painted by teh Daily Mail.
The outlet claims under a huge EXCLUSIVE tag that the club have "reached out" to the former Liverpool boss but that is simply not the case.
It bears repeating what we explained Managerial duo not wanted despite reports – Claretandhugh yesterday that only he and Macelo Bielsa are currently available and neither will take the job unless they get a three and a half year deal. We had first broken the story two days ago.
It's hugely important this is understood because the Hammers want neither of them and have told us so.
Benitez turned them down for Real Madrid at the same time as they rejected Bielsa for Slaven Bilic and neither are in the running at this time.
Quite simply right now no Premier League experienced managers are available and that remaons the West Ham board's problem.