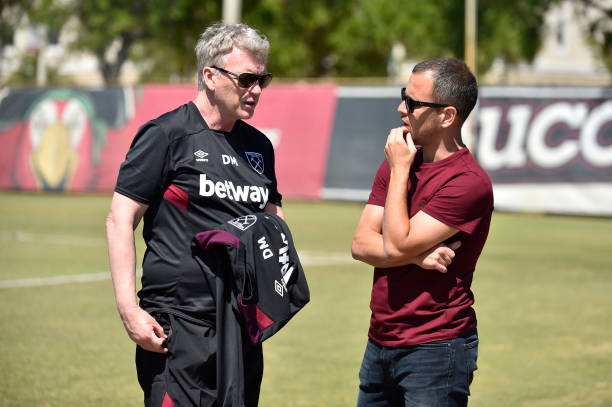 Joe Cole has shown himself to be among the brighter pundits and a totally devoted Hammer in his recent appearances on various channels.
And last night on BT Sport he made a point that maybe many won't want to hear but realism demands that we do.
There really can be no argument about the job David Moyes has done at this club and it is hardly likely to have NOT been noticed at others.
And that led Cole to declare that there are round to be other clubs interested in the Scot as he goes into the next year of his contract at the Hammers.
Speaking after the match the former Hammer product declared: "There'll be suitors for David Moyes after what he has done at this club.
"Forty -odd years since West Ham have been at this stage of a European competition, not mentioning him having a small squad and being on a budget. He's done very well."
We take the point but Moyes has declared for ages that he is only just starting his job at West Ham and frankly it's unlikely that there can be any clubs to attract him at this stage.
The top four are all sorted and why would he want to leave a club he has set on the road to success. Joe makes a reasonanble point but we can see no  reason for him to move on.