F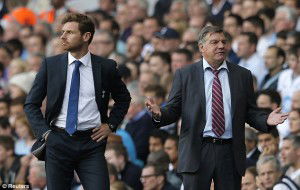 Preview Changesormer Spurs boss Andre Villas-Boas has been a surprise addition to the bookies list of possible candidates to became the next West Ham manager this evening.
Sky Bet has priced Villas-Boas at 12/1 despite never being mentioned in the race for the West Ham hot seat before.  It is not known what inside information the guys at Sky know but it could be a sizeable wager has been laid down on the 37 year old Portuguese manager becoming the 15th West Ham manager.
Villas-Boas spent eight months as manager of  Academica, one year as manager of Porto, nine months as manager of Chelsea and a year-and-a-half as manager of  Spurs. He led Porto to an undefeated 2010-2011 season in the Primera Liga, winning four trophies and becoming the youngest manager ever to win a European title in the process.
In March 2014, he signed a two-year deal with Zenit Saint Petersburg. He led the club to the fifth league title this season.