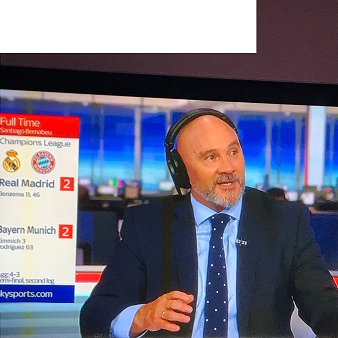 It was nice to wake up and read a piece in which a former Spurs player is green with envy over the signing of Pablo Fornals.
Terry Gibson, who grew up at the club and played 18 times for the first team,  is now a pundit on La Liga and is a very envious man and is obviously keen to spread it through the Tottenham fan base.
Fornals is a Pellegrini/Husillos pick and nobody is more aware of his talent in that league than those two. As was the case last season they moved quickly and decisively to clinch a deal for their No 1 target.
That's what you get when you invest money in guys with this sort of experience.
It didn't take long for Fornals to show what we were getting when scoring the winning goal against Belgium under 21s for Spain's youngsters last night.
Gibson already knew of his abilities and his envious comments on the player are most certainly worth re-telling here
He said: "I think he's a sensational player, he really is. I'm a Spurs fan, and I would have loved Spurs to have signed him, so I'm pretty envious of West Ham getting a really exciting young player."
"He's an all-round midfield player, he's versatile, he can play wide, he can play central midfield, but he's very attacking. His work rate is good, and in my opinion, his best position is if a team play a 4-4-1-1 formation, and he plays that role behind the striker, so you allow him to flourish, you allow him to get on the ball, you allow him to do everything good that he does in the game. I would say he would be very similar to someone like Dele Alli or James Maddison who play in that role, where you encourage them to just go and be attack-minded and to be creative, so I think he's a player that the West Ham supporters will really enjoy watching."