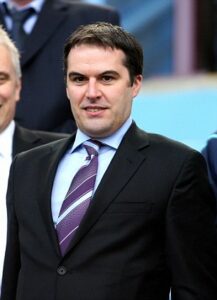 Former West Ham CEO Scott Duxbury now the Chairman of Watford has said the Premier League should not be "rushing" to return as the NHS continues to fight to the health crisis.
The Hornets' chairman and chief executive officer said that "all efforts have to be on beating this pandemic" during a press conference held at Vicarage Road last week.
Duxbury said that football should only restart when it is "safe" and that the running of Watford FC "is secondary" during the current crisis.
He said: "I feel uncomfortable at this stage talking about football as a narrative with there being stresses on the NHS and that has to be a priority.
"Do I want to resume football? Absolutely. As long as it is safe, and the Government says it is absolutely fine.
"I'll be led by the Government. If they say it's safe and we're not going to put pressure on the NHS, then fantastic.
"But I think we have to be led to make sure that it is safe and that we are not rushing."
Duxbury added that fighting the virus is a "war" and that it is "one we need to win".
He said: "It doesn't matter if you work in football or not, everyone can see what we are facing.
"I understand that football plays an important part in society and I can't wait for it to return, but the priority has to be on beating coronavirus."
"We're making sure we're doing initiatives like contacting vulnerable supporters and to that aspect everything is continuing but everything else really has been put to one side as there is a greater need at this present moment."
Duxbury joined West Ham as the club's in-house lawyer under former chairman Terry Brown, and was subsequently promoted to chief executive by Eggert Magnusson after the club was bought by an Icelandic group. He resigned when David Sullivan and David Gold purchased the club in 2010.