Like many before him Pablo Fornals is looking for time to adjust to the English game.
That will require patience from him and the fans and with only a game and it's far too early to start making serious judgements about him.
It's always hard when a reputation is built so quickly via other people's words because fans expectation rise with them but it's revealing that in his first interview he's ready to make his position clear with real honesty.
He doesn't try to explain he is finding excuses because it is a given to most that time and patience is required after r arriving from an entirely different kind of game in La Liga.
The same was probably true of Felipe Anderson last season although the early signs for another top signing Seb Haller are that he is coping more or less straight away.
Fornals, meanwhile, speaking on the official site at https://www.whufc.com/news/articles/2019/august/18-august/pablo-fornals-im-happy-my-first-point-league "This is all new for me. It is a new league, a new experience, new stadiums and new rivals. It was a great match, a hard match and I'm happy for my first point in this league.
"It was very hard for me. I need to play more games to really understand the new game and my new team more.
"Many people talked about the characteristics of the Premier League, but you need to live these things to understand this league. It's so hard, very difficult, and whatever team you play against in this league is very competitive."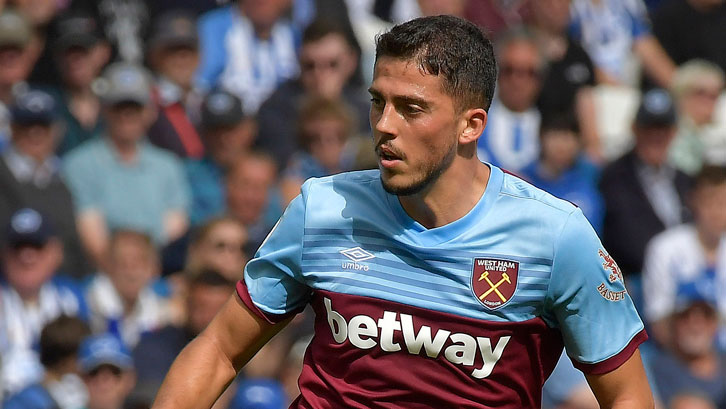 Of Chicharito's goal he said: "Everyone is very happy for him. It was an unspeakable experience to be on the pitch when he scored his goal!"
Fornals was also impressed by Brighton saying: "It's a great point and a difficult point. This team (Brighton) won three-nil in their last match against Watford, so it's difficult to win a point in this stadium."