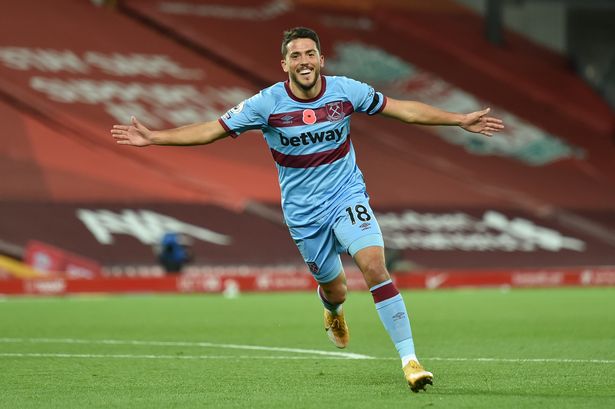 Pablo Fornals is becoming a revelation this season.
Clearly he is one of the first names on the team sheet and in fairness we have Manuel Pellegrini to thank for his Hammers arrival.
But he has done his growing up under David Moyes and the manager's often public comments about player's deficiencies at times may well have had an effect.
He has done it with Declan in his first spell at the club, Said Benrahma, made it clear Mickey hadn't had a particularly good recent game and made his criticism of aspects of Pablo's game clear.
I remember him saying last season that he needed to add goals to his game after he had missed several chances and there has again been a response as was the case with the others.
Pablo has now scored four goals this term against his five PL goals for the whole of last season – two of which came against Southampton in the penultimate game of the season.
I like the way when Moyes speaks there's a reaction and a double figure goal tally from Pablo would be a right result.