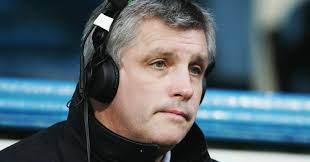 Former Hammer Tony Gale has ripped into the West Ham board telling them to "keep quiet" and "get behind "manager Slaven Bilic
The former central defender has already declared  the club's summer signings were "useless" but believes that supporters and ex-players are behind Bilic.
However, he ripped into the board claiming they were happy to "take the plaudits" for the signings from the previous season but the "bad" signings this term are now seemingly Bilic's fault.
He said: "The signings have been useless this season.
"They were all willing to take the plaudits of all the signings, all the people on the outside, other than Slaven, now all of a sudden, all of the bad signings 'Oh, it's down to Slaven'.
"I don't think that the board help by saying that they apologise for results. I mean Slaven's trying his hardest. Everyone is behind him.
"They [the board] need to get behind and please keep quiet. If you are going to do something invest in the club."