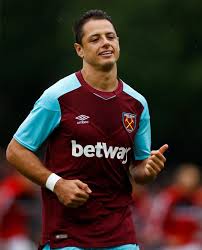 Joe Hart produced an outstanding World Cup-bound performance for the Irons today with a series of spectacular saves as the Hammers ground their way to a fabulous point.
But the stopper – recognised as one of the game's Mr Nice Guys – first thoughts were for Chicartito whose fine second half strike gave us a share of the spoils at Stamford Bridge.
Speaking to the official site afterwards the Hammers keeper said: "Chicha has come on – after being on the other side of the world and being poorly – and we're so glad he was fit and got that vital second goal.
"We looked dangerous in the second half. First half, I thought we were poor given the standards we are trying to set at this club, but it is important we were able to stay strong and fight back in a really difficult venue.
"They're the champions and they had a poor result last week so we knew they would be at it today. They created a lot and caused a lot of havoc but we stood strong, we believed in the process and we got the result."
Chicharito continued to torment the Blues as he has down the years with nine strikes in 14 matches against them and afterwards he said: I'm just sorry to Chelsea fans! Sometimes these things happen. It's difficult to explain.
"The most important thing is that we got the point, though. We have added another point to try and stay away from [the threat of] relegation.
"I think in these games, you have to be clever and focused to stop a side like Chelsea. We're glad we could do that today to get this point. Now we have our final against Stoke next week."
"We're moving in the right direction, but you've seen this league; one day you've got a big smile on your face and the next you don't," he continued.
"Next Monday against Stoke is our game of the season now, so maybe if we get a result there our smile will be stronger. "I'm [personally] very focused on West Ham at the moment – that's my job and that's what I'm here to do, to fight for this team.
"We are creating a really good spirit in the team, right the way through, from the injured boys, the boys on the bench, we stick together on and off the pitch and today was a good example of that."