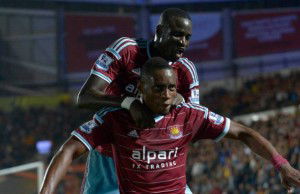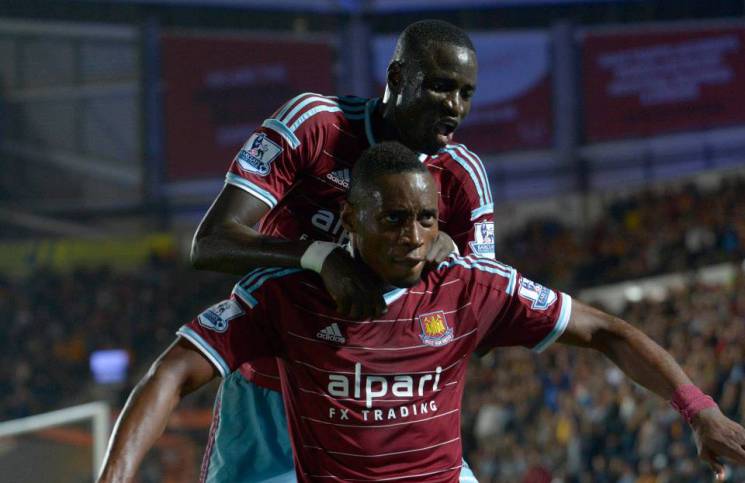 Diafra Sakho is fully expected to play a part in tomorrow afternoon's intriguing clash between the Irons and Swansea at the Boleyn.
It's been ironic to see the full glare of publicity turned on the Wilfried Bony and Andy Carrollwhen  perhaps minds should be more focused on the likely return to action of Diafra Sakho.
Managers Sam Allardyce, Gary Monk and the media have been having fun comparing the records of the first two given that Bony was a Hammers target before joining the Swans for £13 million with Carroll arriving at Upton Park for a fee, with extras, currently approaching £18 million.
Hammers co chairman David Gold has his own view of that declaring: "The comparison is wrong because of Andy's injuries but there's no reason at all why he shouldn't come out ahead of Bony by the end of this campaign.
"It will also be interesting  to make the comparison between the Swansea striker and Sakho particularly bearing in mind that our lad cost around £10 million less than him.
The guy has been an absolute revelation and Sam Allardyce loves him to bits. He's got that happy knack of turning up in the right place at the right time and is forever tracking and tackling back.
"He has been passionate about this club since he got here and is a real hero with the fans. We all have our fingers crossed he'll be back on duty tomorrow."