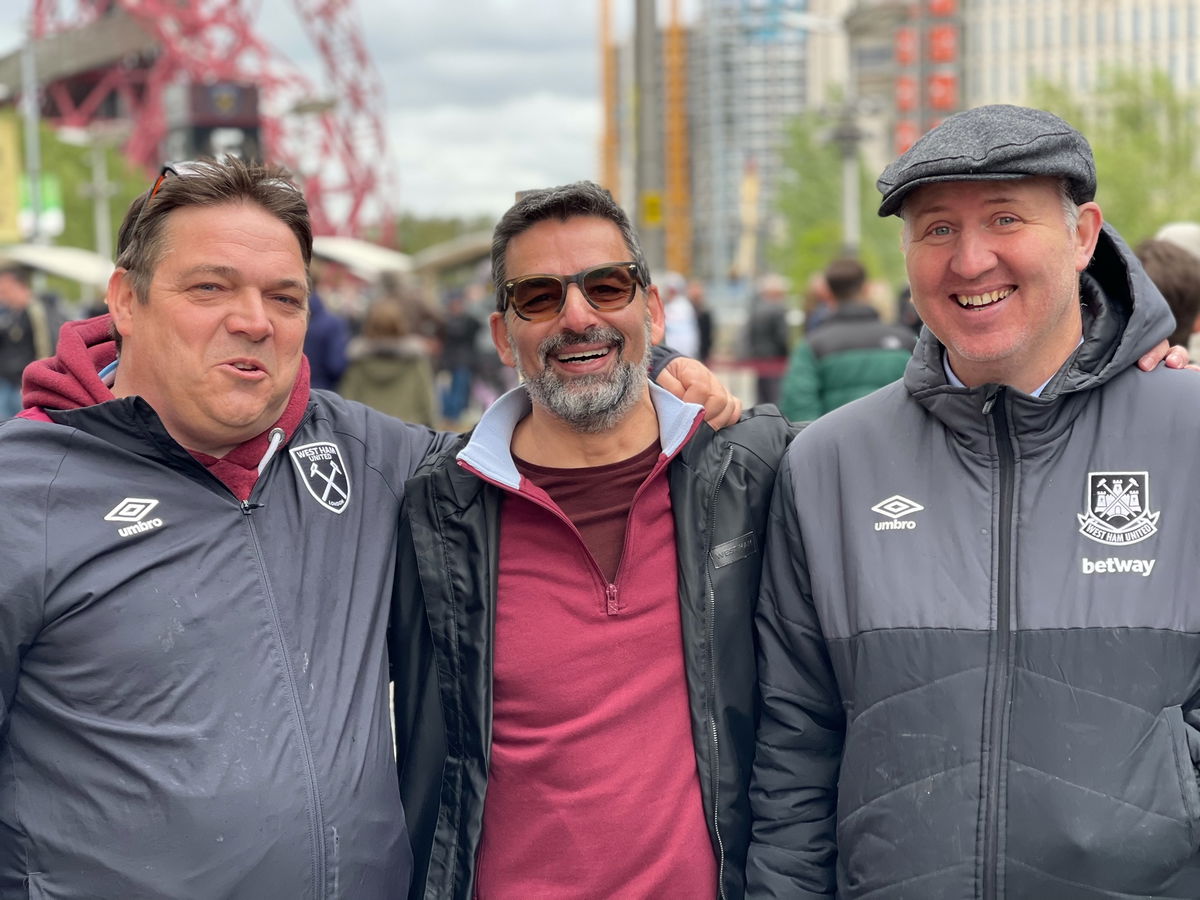 Blog by Sean Whetstone
I was one of the ten thousand lucky supporters to win a ticket in the ballot yesterday, Hugh was not so lucky!  As the old saying goes  'You never know how much you will miss something until it is gone'
That was true of attending football at the London Stadium, I was like a kid waiting for Christmas day in my countdown of sleeps to match day.
My last game before Sunday was on 29th February 2020 against Southampton, a game we won 3-1. I will remember it well as I caught Covid on that day from someone I met at the stadium who later tested positive and started my 14 day self isolation.
I have not been on a train or the London underground for over a year so even my trip with my 14-year-old son on public transport on Sunday was a novel experience while wearing a mask.
I met up with fellow Moore than Just A podcast presenter Nigel Kahn and Stelios from Youtube channel Irons United  at the Last Drop bar pre-match for a beer and a bite to eat.
We also managed to do a quick live video interview with former Hammers David Cross and Frank McAvennie from the bar terrace on their thoughts on the game and the Hammers season.
A quick flash of ID, as security check and a QR code on our mobile phones and my son and I were in the London Stadium without any bother. The longest queue of the day for physical programmes.
We were seated in row 21 of Bobby Moore Lower, the new squared stand and I must say it looked rather impressive.  There was a party atmosphere inside the stadium and the 10,000 fans sung louder than 60,000 have at times.
After a poor start in the first 30 minutes season ticket holders were rewarded with two goals in three minutes which settled everyone nerves and the rest of the day was a celebration of our season.
The day culminated with the end of season finale with the players and staff doing their lap of honour full of smiles and jubilation which they shared openly with the fans.
A great day out with a 3-0 win! Who could have asked for more!
Roll on next season when hopefully we can all return….