Blind Hammer argues the requirements for victory over the PL newcomers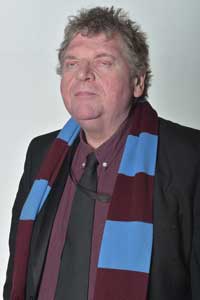 There is an old adage in football that you need to "earn the right to play". This is unlikely to be truer in our upcoming clash against the Blades this weekend.
Chris Wilder's spin about his Sheffield outfit being tired in mind and body needs to be immediately dismissed. His players will be totally aware that their fans will regard this as a "grudge" match and an opportunity for long awaited revenge.
What is concerning is that our Hammers looked, last time out, lethargic against an Everton team. This is the same Everton team that were in turn comprehensively outfought by the Blades in their equivalent fixture at Goodison Park. Then Sheffield United, rather than suffering a 2-0 defeat walked away with a 2-0 win.
I highlighted, before the season started, that Sheffield's replacement of their Yorkshire neighbours Huddersfield was one of the reasons why the Premier League was far more competitive this year.
Their impressive  manager, Chris Wilder, does not have the most talented skill set in his squad but he is more than making up for this with grit and determination. Make no mistake scoring against the Blades will be an achievement in itself. Wilder has set up his team to have the equal best defence in the League alongside Liverpool.
Wilder's progress was demonstrated in the Blades 'Deserved win against Arsenal on Monday.' This defied assumptions about the relative talents of each squad. Against the Gunners they were simply more committed and determined. Arsenal were sunk because they were outfought and out competed.
The Blades were, until the final whistle disciplined and well organised keeping good defensive distances combined with masterful screening by Norwood.
To avoid repeating the mistake of Arsenal, West Ham will have to dramatically up their energy levels. We may have a marginal advantage in 48 hours more rest but we need to be prepared to fight and scrap every inch of the way.
Above all Sheffield United cannot be underestimated. The London Stadium crowd need patience, the equal best defence in the league will not be easily breached.
Despite all this, if, and it is a big if, we match the energy levels and tactical discipline of Sheffield United then our array of talent may just bring a much needed three points.