CandH Exclusive by Hughie Southon
8.25pm January 19, 2022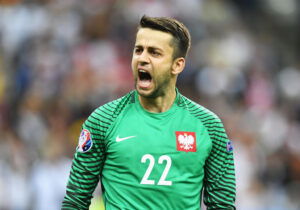 West Ham may be looking for a new No 2 keeper next season after the club confirmed to CandH that Lukasz Fabianski has agreed a new one year deal with the club.
He was one of the two that agreed deals a couple of months ago which led David Moyes to explain that the club was now doing these things quietly whilst failing to explain why it should be a secret!
After all I think, for example, we would want to know – and the club would want to tell us – should Declan agree a new deal or are we not to know? All a bit odd.
However, it was confirmed by a source today that Fab had agreed his deal and it would have been around the same time as Vladi Coufal agreed his.
With Mikey Antonio extending his deal that's three Hammers who will be on board next season but it will leave No 2 stopper Alphonse Areola considering his position.
The Paris Saint-Germain keeper was thought at one time to be ready to step up as No 1 but that will no longer be the case leaving the 28 year old with a decision to make.
Angelo Ogbonna will be the next in line to receive an offer after he recovers from injury despite him heading for his 34th birthday in May