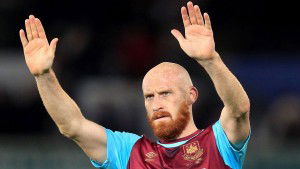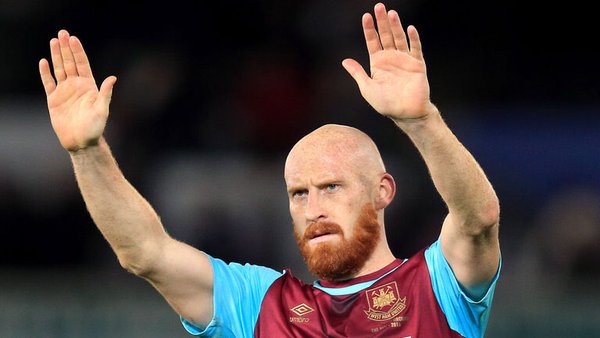 Former Hammer James Collins says he remains in contact with Stoke City as he searches for a new club. Ginge told Radio 5 Live he is keen to get his boots back on as soon as possible.
He said: "I'd go anywhere, you can only go where you're wanted. I love football. I'm 35 but I've never been the quickest anyway and I've never had the pace to lose. I've adapted my game around that. I still know in myself I can play in the Premier League. I was sad to leave West Ham but I'm ready to go and looking forward to it.
"West Ham didn't get off to the best of starts and I'm training there as they were talking about defending. In the back of my head I was probably thinking, if I do all right there might be a chance. But that wasn't going to happen.
"There haven't been people banging the door down but I've spoken to a few clubs. It was quite well known that I was training at Ipswich last week and Stoke, I'm still in contact with them. I would go anywhere. I love playing football, still do, and I've got plenty in the legs.
Collins has ruled out going back for a third spell at West Ham. "It's not going to happen, I was down there two or three weeks ago training and I probably held onto it for too long hoping it was going to happen but a line is under that now and I move on.
"I had been speaking to a few clubs, nothing really came about, and you can do all the running you like on your own but you start missing it. I would never say a bad word about West Ham so I picked up the phone to David Sullivan, asked if I could go in and he was more than helpful.
"I feel good. I've done a lot of work. I knew when I was leaving West Ham it probably wouldn't happen straight away so I spoke to a couple of the fitness guys and got all the fitness bits done. Obviously the longer it goes on you worry a little bit but the last couple of weeks it's speeded up. Going into West Ham and people knowing I'm pretty much fit and ready to go has helped. Fingers crossed this time next week or in a couple of weeks I'll have something sorted."