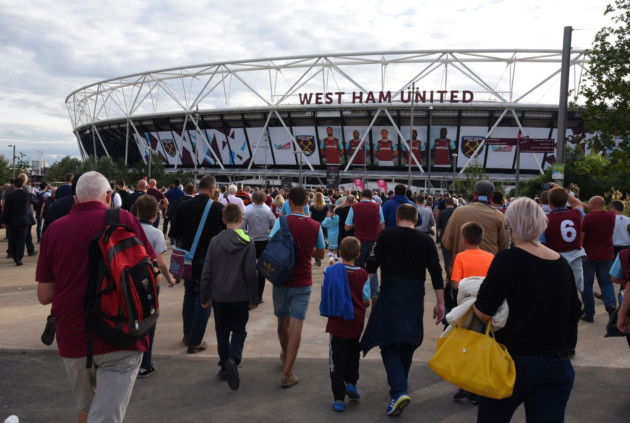 West Ham will be among the expected 10 clubs or even more who will derail the Premier League's hopes of restarting the Premier League programme.
Key to the offer which would go to government from the League is that games are played on neutral grounds within tightly controlled geographical boundaries allowing full quarantine in grounds and hotels.
The alternative would see players travelling all over the country from as far south as Southampton to as far north as Newcastle putting the entire nation at much higher risk of further spreading of  coronavirus.
So the chairman will tomorrow will be handed a wickedly double edged sword which on the one hand gives them football back but with a loss of home advantage which in our case affects the games against Watford and Villa.
And it has been made clear to ClaretandHugh by a senior Hammers insider the club won't be voting in favour declaring simply: "We want to play our games at the London Stadium. Full stop."
It's likely, that unless they and the other bottom six plus Sheffield United and European challenging clubs have a big change of mind, there is no chance of getting a vote through and thus the entire PL House of Cards proposal will collapse.