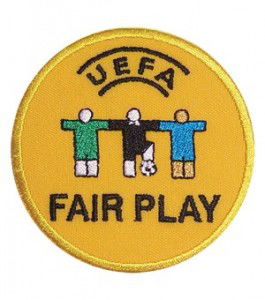 As well as the prize of Europa League football, £30,000 has been awarded to West Ham for finishing top of the Fair Play Table.
The money from the Premier League Fair Play Prize Fund can be used to support one or more of the following:
Initiatives to enhance a positive atmosphere in stadiums
A donation to a charity of the club's choice
Initiatives of direct benefit to supporters
Support of a club's or a club charitable trust's community football programme
Support of the development of young players in the club's academy.
West Ham finished top of the Fair Play League on 1,262 points, 11 ahead of second place Liverpool who qualified for Europa by finishing sixth. Man City finished in 3rd place 14 points behind West Ham while Everton finished fourth place on 1,240, 22 points behind the Hammers.
Club
P
R/Y
P/P
R/O
R/R
B/O
Pts
Score
Ave
1
West Ham
38
310
303
218
223
208
1,262
315.5
8.30
2
Liverpool
38
305
298
218
227
203
1,251
312.8
8.23
3
Man City
38
297
305
221
222
203
1,248
312.0
8.21
4
Everton
38
308
290
219
219
204
1,240
310.0
8.16
West Ham become the fourth Premier League team in next season's UEFA Europa League. Spur's fifth-placed finish earned them a spot in the group stages, while Liverpool will enter in the group stages too if Arsenal beat Aston Villa in the FA Cup final on Saturday. In such a scenario, Southampton, who finished seventh, will enter in the third qualifying round. If Villa beat Arsenal they will go into the group stages and Liverpool will start in the third quailfying round.