Jose Fonte's imminent arrival from Southampton has thrown a shadow of James Collins future with London clubs being West Ham's only option on terms of selling the Irons loyalist.
Fonte is now virtually nailed on to sign at a fee of around £8 million over the next few days and the plan would be to team him with Winston Reid at the heart of the defence.
With Reece Oxford and Reece Burke (when fit) set to move up the pecking order and Angelo Ogbonna third in line, 'Ginge's' Irons prospects look bleak.
And with his contract running out at the end of the 2018 season, the Hammers believe they can get between £2 million to £4 million in the present market place.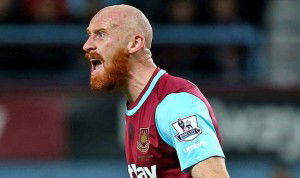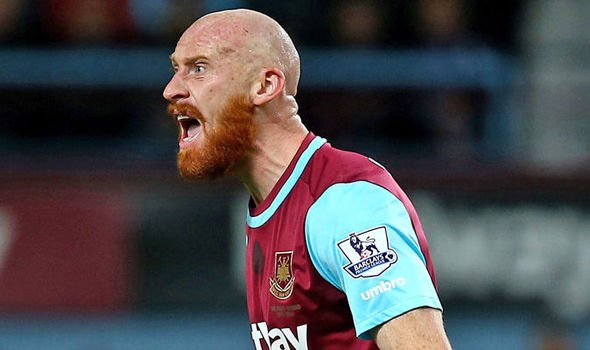 However, the Collins family is well settled in London and the player would have little intention of moving away for a final hurrah.
He is unlikely to command a first team spot at Premier League level although Palace boss Sam Allardyce could see him as a squad player should Palace stay afloat or drop in the Championship.
His other options would almost certainly be at Championship level should clubs such as Fulham, Brentford or QPR look in his direction.