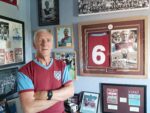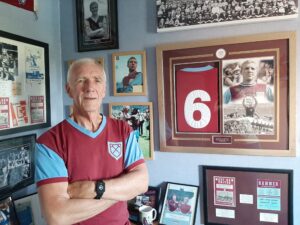 By CandH's top blogger Allen Cummings
After what has been a traumatic week for West Ham United, the football club, the manager and the players – one we could all have done without – Sunday sees a return to playing football at the highest level possible and for the highest stakes possible.
We go into the game against Leicester City at the King Power Stadium having reclaimed fourth place in the Premier League after a hard-fought victory over Watford, and looking to maintain and consolidate that lofty Champions League slot.
There will be a welter of outside advice for Manager David Moyes, between now and kick-off time on Sunday, on what team he should pick to do the job we all want to see done. Hopefully Moyes will ignore it all, as I'm sure he will, to pick the right team to bring home another three valuable points.
Sunday will see two managers under pressure for different reasons. Moyes' have been obvious all week and I purposely don't need to elaborate. Brendan Rodgers finds himself under pressure for purely footballing reasons.
The Foxes' defeat by Liverpool on Thursday was far more comprehensive than the 2-0 scoreline suggests. It was their third defeat in their last four games, one of which includes being dumped out of the FA Cup by Championship side Nottingham Forest.
It's claimed Rodgers still has the dreaded 'vote of confidence' from the Leicester board – but the mood and atmosphere at the King Power is far from a happy one.
West Ham need to further expose and exploit that growing dissatisfaction. We all know what fantastic spirit Moyes has instilled in his squad – ironically the events of the week may have brought them even closer together to close ranks, concentrate on their football and not allow those looking to disrupt and derail the club win the day.
City will be fragile that's for sure. The Hammers have a decent record against them in recent games, winning all three of the most recent encounters, netting ten times in the process. Leicester's more attacking style will possibly suit us better than the less expansive more defensive approach adopted by Roy Hodgson's Watford.
There have been 25 goals scored between the two clubs in their last six meetings – so history suggests it's likely to be an entertaining encounter.
It will be a good time for Michail Antonio to get back on the score sheet, but with Jarrod Bowen 'on fire' who'd bet against him adding to the five goals he's notched in his last five games. Personally I don't care who scores for us, just so long as we do score, it's at least one more than City and it's West Ham's football that eventually wins on the day.