Hammers Ladies midfielder Kate Longhurst has sent a key message to all fans: "Stick together by not being together."
Yes it's tough and coping with these  restrictions on our freedoms get harder as the days pass – in some cases anyway – but Kate knows, like us all, that as the Government preaches: Staying at home saves lives.
She told www.whufc.com:  "As a squad, we know what we have to do. We know that, at the moment, we have to stay inside and protect ourselves and others.
" I think, as long as everyone follows the rules and regulations and guidance that the government have put to us – which is not that hard to follow – we will all be okay.
"It is tough times and we all need to ride it out and stick together by not being together."
The midfielder has taken the opportunity to hail the work done by keyworkers, with the ongoing pandemic putting unprecedented pressure on the National Health Service and other key services.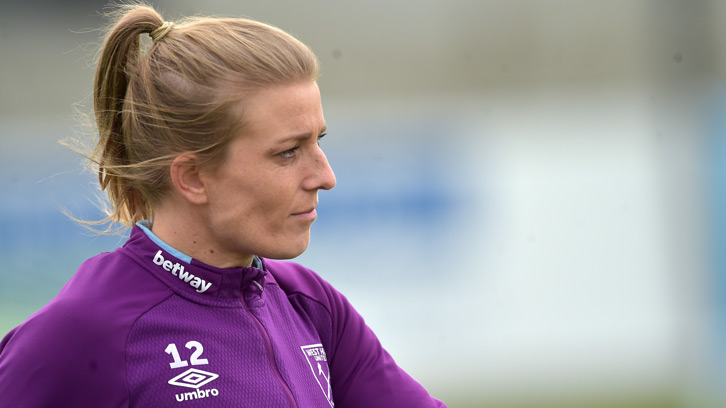 She continued: "You look what's happening around the world and the situation is awful, and we don't want to get to that position. The only way people can affect that is by being responsible, following the government guidelines, and making the right decision.
"Yes, having to stay inside and isolate is a bit annoying, it's a little frustrating, but there are key workers out on the front-line, and we have to respect that and do our bit to help them.
"I hope those doctors and nurses in the NHS know that what they do is greatly appreciated. I think, when things were normal, people did take for granted what they did. It shouldn't take a pandemic for us to realise the incredible job they do, but these people are literally putting their lives on the line for the rest of us.
"The term 'hero' is used a lot these days but, for me, there's no other word for it. They are heroes."