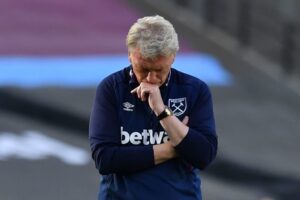 David Moyes is daring to hope the Hammers may be on the start of a roll which success over Fulham would certainly begin to confirm.
The convincing defeat of Wolves last weekend and victory over Anderlecht in the Conference last night has clearly given the team a big confidence boost and maty lead to some interesting team selection decisions for tomorrow's game.
Victory would see the Hammers make it three wins in eight days with Saints next on a programme which looks a little more comfortable that the opening of the season with the exception of Liverpool away later on this month.
That doesn't make the manner of some displays more acceptable, but it certainly starts to look as if the team is beginning to reach the levels, we have become used to over the last couple of seasons.
And speaking at his presser ahead of the London derby the manager said: "I think it's huge if we can continue to build that momentum. We want to get on a run of victories. Clean-sheets are a good place to start and I can sense that we're a little bit better at the moment.
"We're beginning to see performances from a lot of the players we've brought in, and we knew they could give us that. In the early games of the season, we may have hit the bar or so, and we may have not got things right, but there are signs that things are getting better."
"I think we're closer to it. Are we quite there yet? No. It will be a bit of an improvement to get to that. But we're getting there. This team that we're moulding together at the moment might take a little time to get to that position, but we're getting there and working on it."