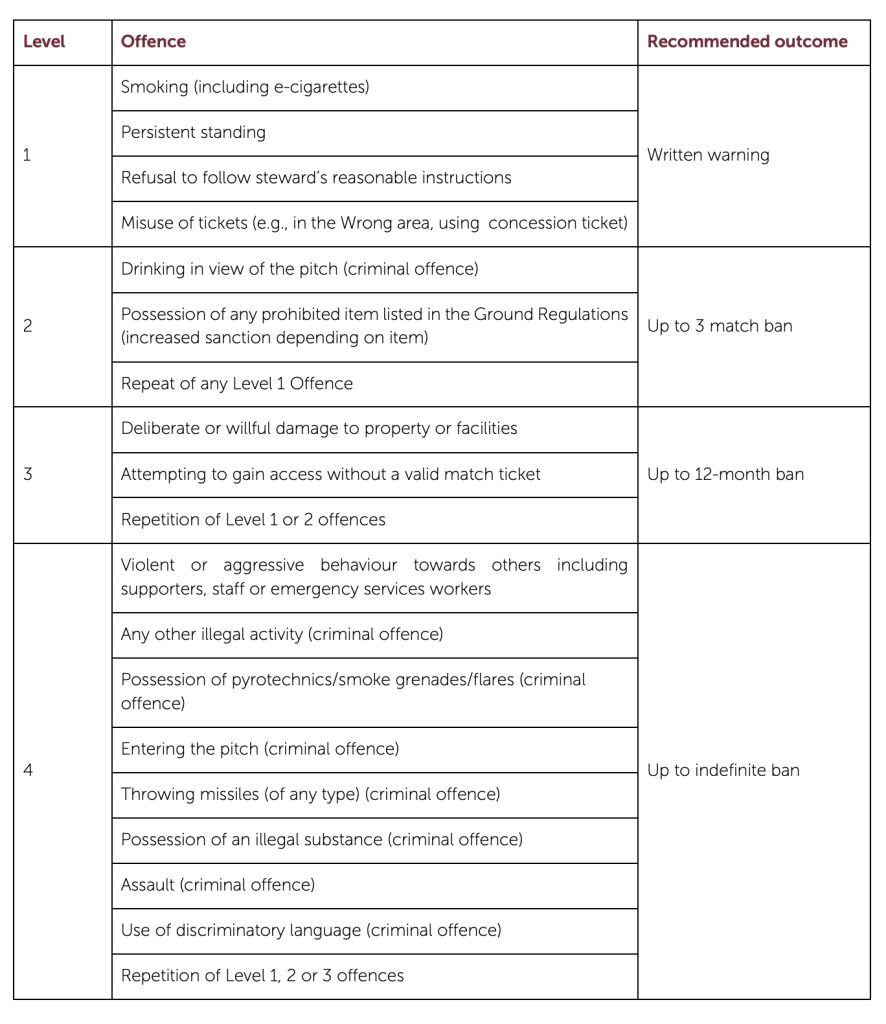 West Ham has quietly updated their supporter conduct charter online although given there was no major announcement the club looks to have hoped it went unnoticed.
The club were forced to update their charter by the Newham council-led London Stadium Safety Advisory group per Six Foot Two – West Ham Magazine Site (6foot2.co.uk).
Thwe Safety Group also want the Irons to get tough on persistent standing, including lower tiers at the London Stadium, despite  other clubs planning safe standing after successful trials last season.
The charter, which can be read HERE  lists behavioural offences and outcomes, including up to an indefinite ban for repeat persistent standing.
The charter says a written warning will be given for heir first offence,  if they are caught a second time, it will be a three-match ban and on a third offence it will become a 12-month ban and a fourth offence will turn in an indefinite ban .