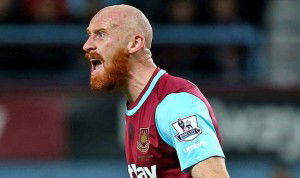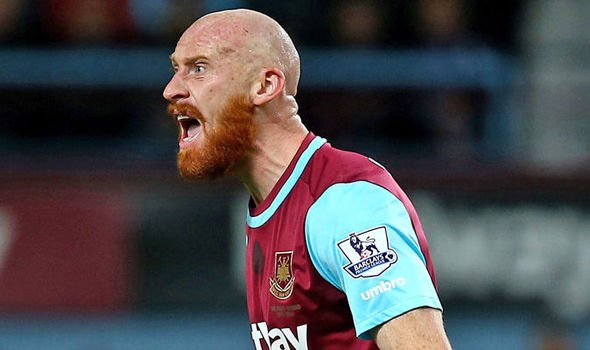 James Collins will be allowed to move on from the Hammers if the club receive a suitable offer for the Hammers veteran.
And contrary to reports, the 33 year old central defender is not in talks with the club over a new deal with his current contract running out next summer.
The Hammers  are aware that both Everton and Crystal Palace have been linked with the player over recent days but have not had any formal offer for Ginge.
However the club would believe it unfair to stand in his way were he to receive the offer of a two year deal given his loyalty to the club.
And with Declan Rice emerging as a top prospect they believe they could afford to let Collins take an opportunity should it come his way.
We understand that there is activity between agents but that nothing has been firmed up at this stage.