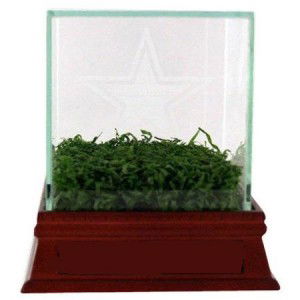 Is there a secret plan to sell the hallowed Boleyn Ground turf to West Ham fans at the end of this season?   Jack Sullivan, son of West Ham Chairman David Sullivan might have let the cat out of the bag with the Hammers plans.
15 year old Jack was asked on social media "Will the club sell bits of the pitch next season, in those little glass cubes?"
Sullivan replied on twitter "I'm not sure if I'm allowed to say" with several winks and smiley faces.
However some West Ham season ticket holders might have their own ideas of keeping their own mementos after the final whistle of the last match of this season. It is unclear what would happen if there is a pitch invasion after the last game of the season but technically each and every fan identified could receive a life ban.