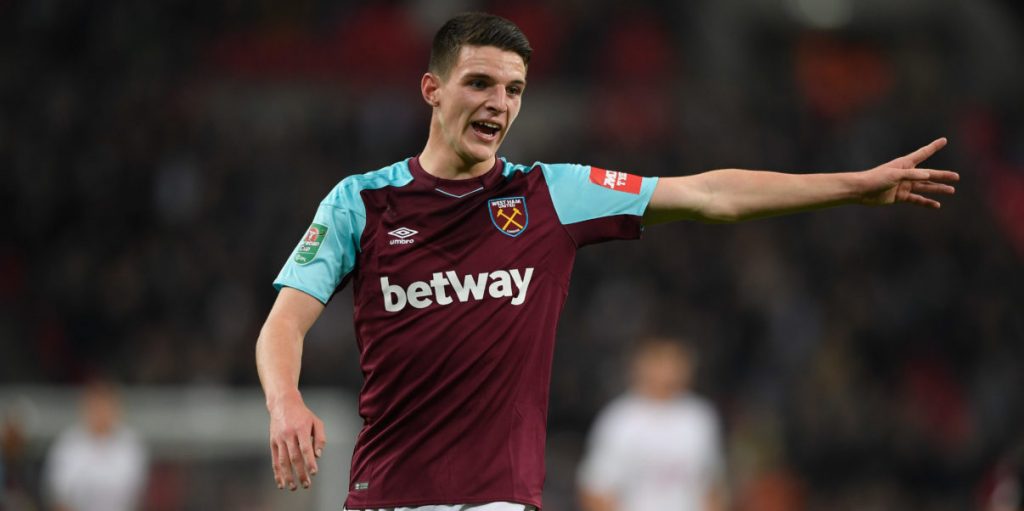 West Ham this morning laughed off speculation that Bournemouth and Crystal Palace are "mulling bids" for Declan Rice.
The story appears  (yes, you've guessed it) in The Sun and although while it is true the Irons have yet to settle the player's contract, talks will get underway again on Manuel Pellegrini's return.
The story in the tabloid claims Bournemouth and Crystal Palace are considering making offers for West Ham defender Declan Rice.
That is based on the arrival of Issa Diop for a club-record £22 million fee with the predicatble claim that it is "likely to push (Rice) down the pecking order."
In fact, Pellegrini always wanted two further defenders and is we have reported is more likely to sell either Winston Reid or Angelo Ogbonna than the 19 year old who forced his way into the squad last season.
In response to the report this morning a senior West Ham source said: "With options Declan has another three years on his deal and is simply not for sale.
"With all due respect, the idea that Bournemouth or Palace could afford such a prospect needs something of a leap of imagination anyway."