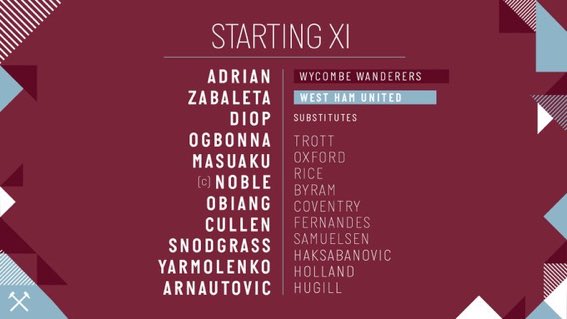 Hammer of last year Marko Arnautovic started where he left off from last season when grabbing the winner in a 1-0 pre-season friendly victory over Wycombe this afternoon.
He smashed home a typical goal in 34 minutes when holding off his defender and firing home across goalkeeper Ryan Allsop and into the far corner.
Both he and new boy Andriy Yarmolenko, posed a big threat in the first halfas the squad started their UK pre-season friendlies.
With the promised club stream proving impossible to watch before being closed down at half time, the club report says the  pace of the game dropped with many changes to win the first of their friendlies on home soil.
Yarmolenko appeared from the start just four days after signing as a Hammer and is reported to have shown signs of understanding with his new teammates from the off, threatening from his station on the right flank.