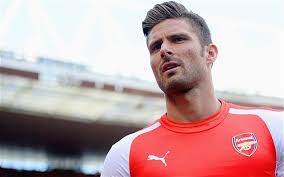 Arsenal are ready to let OIivier Giroud leave the club this summer as West Ham wait to step up their interest in the player.
A cat and mouse game of 'name the price' is set to be played between the two clubs with nether wanting to be the first first to show their hand.
Arsenal will be hoping Marseille firm up reported interest in order to hike the fee up but it's the Irons who are at the front of the queue at this stage.
The striker signed a new contract with the Gooners in January which runs out January 2019 but it is becoming apparent this may have been offered in order to get a fee for the player rather than allowing him to become a free agent.
Giroud has made it clear that he will not settled for a second string role and we understand is keen on a move to the London Stadium.