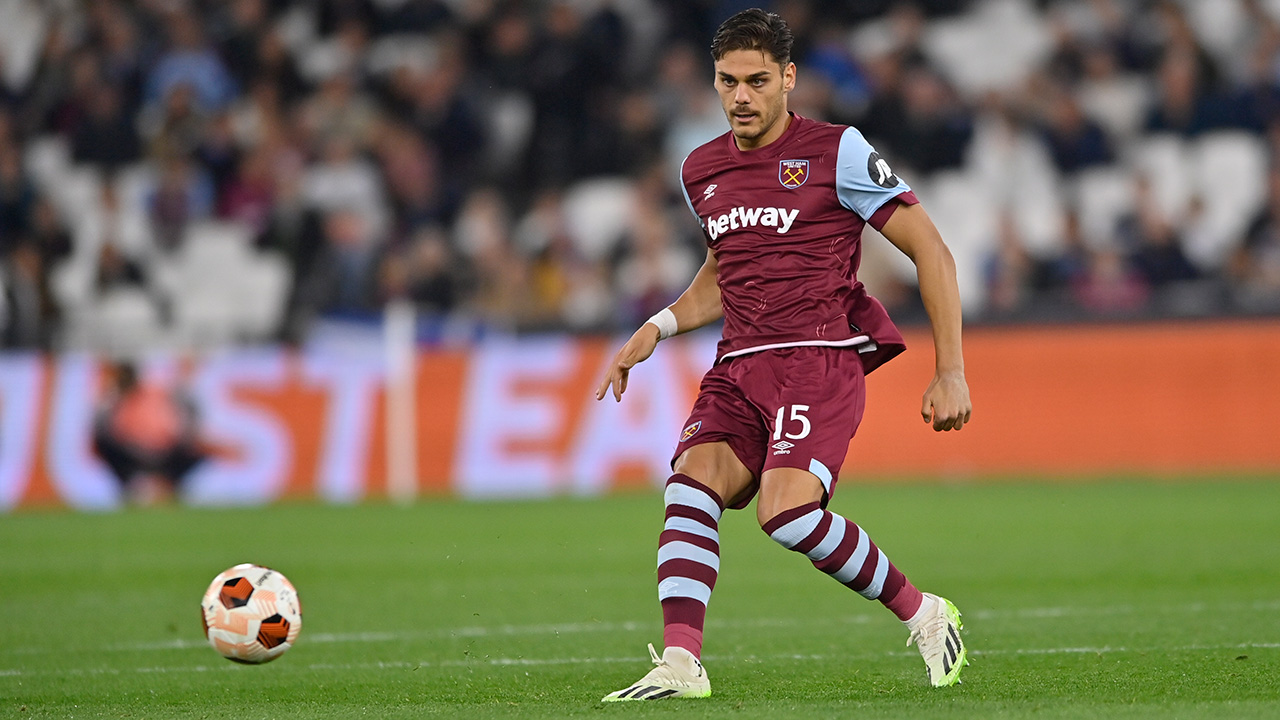 Konstantinos Mavropanos looked really good at the back for the Irons as they collected their first three points of the Euro League group last night.
He was on for the entire 90 minutes giving a thoroughly assured performance in the 3-1 win.
He didn't put a foot wrong after waiting for the opportunity to show what he is all about since arriving at the club.
And afterwards he told West Ham TV that it was a great feeling after looking forward to making his first appearance in claret and blue.
He said: "This is a big three points. We wanted to start with a win and we were able to do it, which is really good. We're happy to get the win and, although we know we have to improve some things, it's good that we can step up and win these games."
He added: "We had quite a few chances in the first 30 minutes or so but when you don't take a grip of the game with those chances, then teams like TSC can look to make opportunities, chances and get a goal.
"This is what they did, but we were able to turn it around. It's something we need to work on. We can see where we have to improve after this game. This is something we'll do and work on.
"I'm really happy for Mo to get his goals. It was his full debut as well and he has the quality to get balls into the box and get chances too, which is good for the team."
Mavropanos went close to completing a near-perfect debut late on, meeting another Ward-Prowse corner with a header of his own, only to see it go narrowly wide.
He continued: "I wanted really badly to see that ball go into the net, but it's not a big problem. Hopefully next time!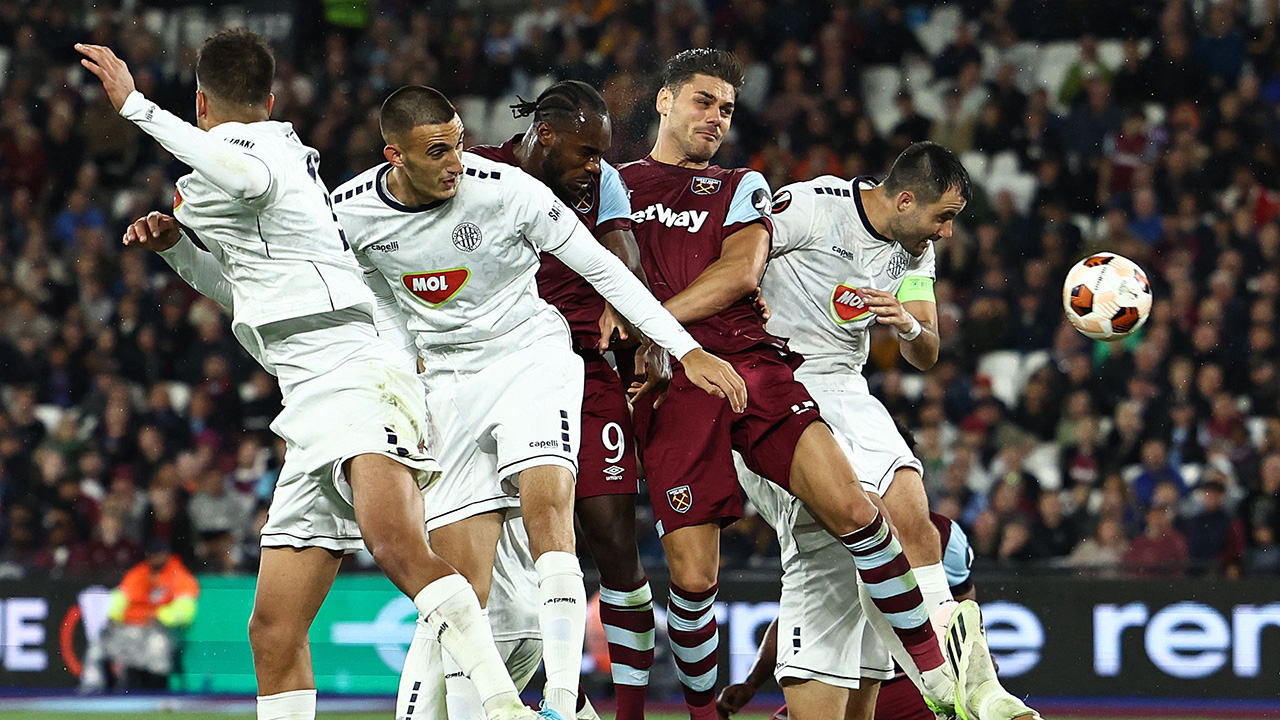 "With a player like James, and his quality, we will create a chance from each corner and it's always going to be a good opportunity for us to get a goal."
After impressing on his first appearance for the Hammers, the 25-year-old is eager to keep progressing and helping the Irons with his performances.
A tricky test at Anfield awaits on Sunday, but Mavropanos is excited for the Premier League season to continue.
"It's a great feeling to be here," he added. "I have been looking forward to my debut and I'm glad to get it. I'm really happy to be here.
"Sunday is another big game. We're already focusing on that now. We only have a couple of days to get ready but we'll be ready to play Liverpool for sure."