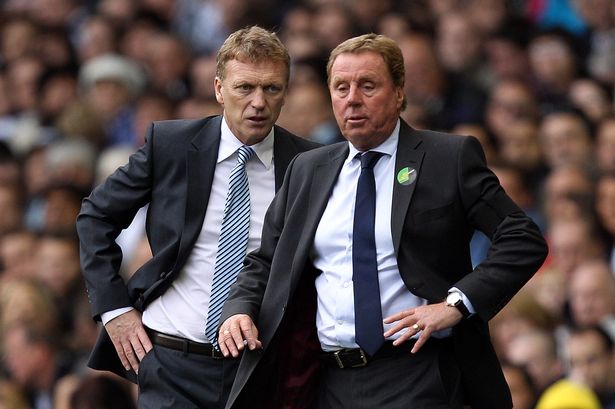 Harry Redknapp reckons that despite all the speculation, Declan Rice will stay with a Hammers team he believes is every bit as good as the teams battling for the top four places.
Say what you like about Harry but he was a much respected boss of the team and a guy with claret and blue running through his veins.
Like everybody else he has become a huge fan of David Moyes believing he has done a thoroughly remarkable job at the club.
But it's probably his view that Declan will stay at the club which will please most fans as this is a bloke who knows the game inside out and backwards.
And he really doesn't understand why people would talk about him going to a bigger club when he is already at a big club with a huge stadium which is sole out game upon game.
Talking to the official site Harry said: "I know there's been some noise about Declan's future but I think he will stay.
It makes me laugh when people talk about him going to a bigger club. West Ham are a big club. Look at that stadium. Every week it's sold out, that shows you how big West Ham are – and getting bigger all the time.
"I do believe they have a great chance of grabbing that fourth place this year. They are every bit as good as the other teams up there.
"They've coped well up to now with the extra games in the Europa League as well as losing both their central defenders through injury.
"The Club looks in good shape and no-one gets an easy game when they play West Ham."
He's as stunned and delighted at the turnaround in the club's fortunes as all of us adding: "It's amazing. David has done a great job, he has a top backroom staff around him with so much knowledge and experience.
"Things are good, the crowd are loving the football they are watching and that's what winning matches does for you.
"They have a good balance around the team and the club have made some good signings. Craig Dawson, for example, has been a great signing. To take him on a free transfer from Watford, was amazing. He never lets anybody down and he's scored vital goals from set pieces.
Only someone like David Moyes would have signed someone like that. A foreign manager wouldn't have thought about taking an English defender who couldn't always get in the Watford team. David knew Craig's character, what he could do and he's just been a brilliant signing.
"The two boys from the Czech Republic have been terrific and I liked the look of Nikola Vlašić last Sunday. He showed some fine touches and that performance against Leeds in the FA Cup tie will have done him a world of good.
"Declan Rice has been terrific for them and they still have Mark Noble in and around the place as well which is so important in terms of spirit.