ClaretandHugh Facebook follower Simon Barham has taken a look at the ages of the Hammers squad remembering David Moyes' promise to build a young and vibrant team.
Here he gives his views on what he has seen and and what should happen next!
By Simon Barham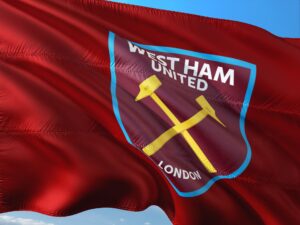 Not too far off three years since David Moyes' return he promised young, hungry, energetic and mainly British arrivals.
I looked at Brighton and Brentford's summer signings and saw an average age of 21 while ours was 25.
I'd be prepared to accept a season in the doldrums if I could see that we were building a young, vibrant team. I would be all in favour of young and hungry as I think, with our finances, it is the best way of trying to build the club up financially to compete with the big boys.
Spurs got there years ago with that strategy (Bale, Walker, Rose, Dawson, Lennon, Defoe, Carrick) ..  In more recent times, Brentford paid just £24m for all of Watkins, Toney, Noorgard, Henry, Benrahma and Mbuema as we paid more than that for just Benrahma.
I think most of us accept that Rice will leave next summer (maybe January if things don't improve and IF Moyes and Newman are to survive, they need to deliver what Moyes promised with the money from the sale of Rice