This Sunday at the London Stadium should be a day which includes absolutely everything that football is all about – high tension and raw emotion.
We all understand exactly how important this game is against a team against whom we now have half a chance given their defensive problems.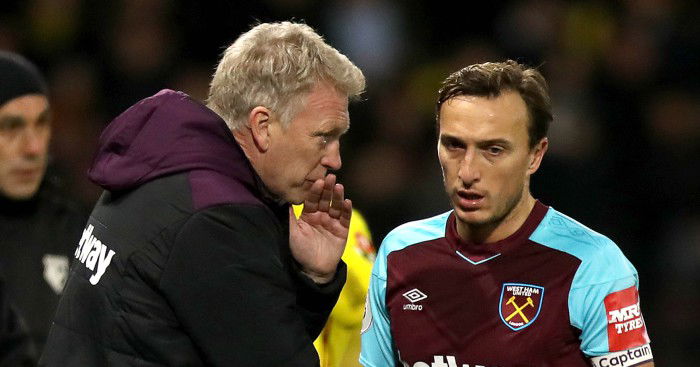 We need to win to ensure that we still have a chance of overhauling Manchester United although should they lose on the last day and we win at Brighton it will be job done anyway.
Victory over City though will ensure that even should they win and we come out on top against Brighton we make it back into the Europa Cup.
Beyond that there's the huge emotion of our goodbye to Nobes after a stellar Hammers career and the knowledge that not one player or fan will want to see him off with anything other than a win.
In terms of emotion things come no more poignant than that!
David Moyes was keen to give his personal feelings on the event at his presser saying:
"I'm sure it'll be hugely emotional for Mark and his family.
"Your career's never that long as a footballer but to do it at one club is a huge achievement, not done by many people, so great credit to Mark and the way he's conducted himself throughout his career.
"Overall, I'm sure it will be emotional, but in the end he'll think he's had a really good career when he looks back on it.
"He's been huge, and played a big part in all the things going on during the pandemic. Mark's played a huge part and helped me an awful lot when I came in.
He gave me an idea of what was required and he's a really good sounding board. You need people behind you now you can speak with.
"He'll be certainly missed in the dressing room next year.
"He's played continuously, at the highest level, wherever West Ham have been. He'll be renowned.
"He's really good around the young players here and he sets great examples for how they should behave and go about their business as young professionals.
"He's also helping train up some of our players to become good leaders and good players around the Club."