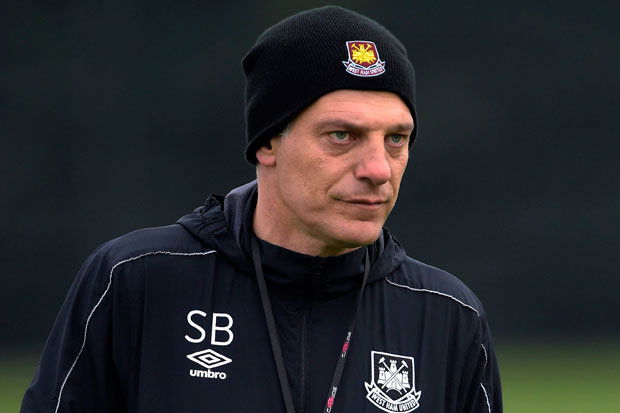 Slaven Bilic is facing up to the tension-wracked finale and remainder of the season in typical styling declaring: "It's all me and that's the way it should be."
Not once during this extraordinarily season has the boss blamed the players, officials or injuries for the club's plight instead deflecting all criticism away from everything and everybody but himself.
Throw the new stadium and Dimitri Payet into the mix and it really is little wonder that this has been a campaign of torture.
But the honest Hammers boss accepts all responsibility declaring: "I didn't smell this, I didn't think we would lose five games but it's my responsibility and, to be fair, it's very bad.
"But I feel the pressure of the situation and I don't want to hide behind the pressure. I'm in the front row and I enjoy to be there when it happens.
"I don't want these things to happen — but when it happens I don't want to share that  pressure or responsibility.
"We now have to show our character, our quality — and give everything to stop this run of results immediately.
"We know the position we are in. It is us who are to blame and it is first of all my responsibility.It's all me and that's the way it should be."
"But it's about time we got points and got ourselves out of possible trouble. Our one and only aim is to win this game.
"A while ago, I was saying we were in a good position but now we are not. I am not sure if it is 'do or die' yet — but Swansea is a massive game."