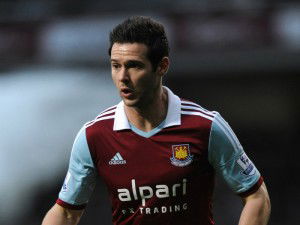 Matt Jarvis admits the players are "trying to get our heads around it bing just ten days to a competitive match from the start of pre-season."
He said: "It's very short. I don't think we would usually even have a friendly game lined up so quickly and even then you would only expect to play 45 minutes. But we will have to go out and play 90 minutes.
"So, yes, it's strange. Normally we have a couple of weeks working on the fitness, running and so on, whereas now we have needed to get straight into working with the ball and get used to playing again and preparing for a competitive game. It's definitely a different kind of pre-season."
Speaking to The Telegraph, he added that the players didn't know until late that Sam Allardyce would be leaving the club.
He said: "No one really knew what was really going on and we got to the end of the season, the last game, and Sam told us that he would not be staying.
"It felt very strange, right at the end of the season like that. But there's a lot that goes on that you can't control. You can only control what you can do and concentrate on that. You try not to let whatever else is going on around you affect you."
However,he views Slaven Bilic's arrival as a "fresh start" although understands new signing are par for the course in these situations.
He said: "Whenever a new manager comes in it's a fresh start for all the players and obviously he will be wanting to bring in his own players as well but it's a matter of showing what you can do in pre-season.
"That's what you have to focus on – proving to him you are good enough to be in his team," Jarvis, who has two years left on his contract
Jarvis admits he does not know what to expect from the Croatian who made 54 appearances for West Ham during his playing career and has craved the chance to manage in the Premier League.
He said: "I don't quite know what to expect. It's that opportunity for me to show what I can do for a new manager but it's also a new boss and you know he will have decisions to make."