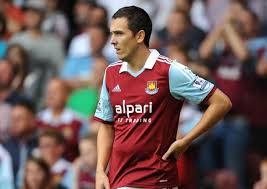 West Ham have saved around £5.5 million on their wage bill so far this summer!
And there's a possibility that another £4.5 million could be freed up if rumours involving Guy Demel and Stewart Downing prove a reality and are seen as acceptable sales.
The Hammers have released George McCartney, Joe Cole, Jack Collison and Matt Taylor which has freed up the £5.5 million.
And we were told that although no inquiries or bids have been received, the club is aware of rumours concerning the right full back and winger.
A source told us: "We are aware of reports linking Guy with a move back to Hamburg and there is a story we've heard about Stewart Downing. It's no more than that at this moment.
"And whatever happens on those fronts will be managerial decisions but I guess it's fair to say that something could happen in those positions if te rumours turn out to be correct."