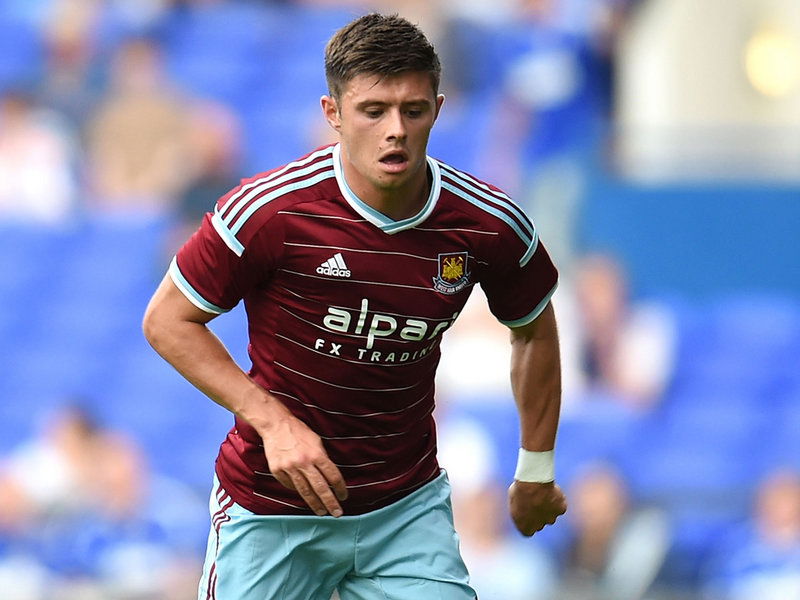 West Ham sent a "don't panic" message to the fans as reports continue to circle that Chelsea are keen on Claretand Hugh's Readers Poll Iron of the Year winner Aaron Cresswell.
The Hammers are aware of the reports but told us there had been no contact and as was the case with anybody.
Cresswell will  get a new deal Upton Park deal but a top club source made it clear that there was absolutely "no panic" and that an offer would be tabled nearer the end of the year.
A top source told us: "There's absolutely no panic over Aaron. We've heard all the sepculation like everybody else but have had no contact with anyone over there.
"With summer approaching there are always mumblings from a variety of agents hoping to get things published but Aaron will be staying. We had the same scenario with Enner Valencia in January. It's mischief making.
"We are entirely comfortable because he simply won't be leaving  be leaving in the summer. He has been an absolute revelation and we are delighted with him."
And he added that with former club Ipswich holding " a large sell on clause" any club would need to bid "masses" anyway quickly adding: "It won't happen. Aaron's ours and we aren't selling."