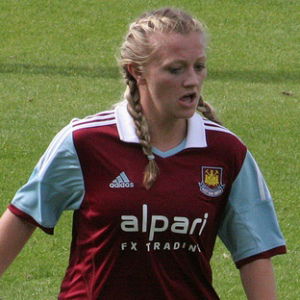 West Ham United have defended themselves against charges that the club's women's team are not being provided adequate financial support.
A fundraising web page was set up by captain Stacey Little to help pay for expenditure including kit and pitch hire.
She claimed the team was "self-funded" and appeals for "donations to help the Ladies this season as the girls currently have to pay £100 per player.
A West Ham spokesman said, however: ""Women and girls' equality is at the heart of our inclusive approach to youth and sport development, a programme for which we have set aside well in excess of £500,000 this season alone.
"Whilst they are a separate body to West Ham United, the Club is also a proud supporter of the West Ham United Ladies team.
"The Ladies' manager and captain held a constructive meeting with three senior members of club staff earlier in the summer, at which the Ladies' representatives outlined their ambitious and impressive plans to make the Ladies team more professional and attract external sponsorship.
"They presented a proposal outlining how the club could provide core support and all of the requests have been met. This included the use of the first-team training facilities, home and away kit and trainingwear for the first team and the additional provision of youth kits.
"Whilst the initial requests were fulfilled, discussions are continuing on other ways the club can support them further."
The sports presenter Jacqui Oatley, the first female commentator on Match of the Day, had earlier tweeted co-chairman David Gold with a link to the appeal for financial support, writing: "Bit odd that @WestHamLadies have to set up fundraising page to afford basics."