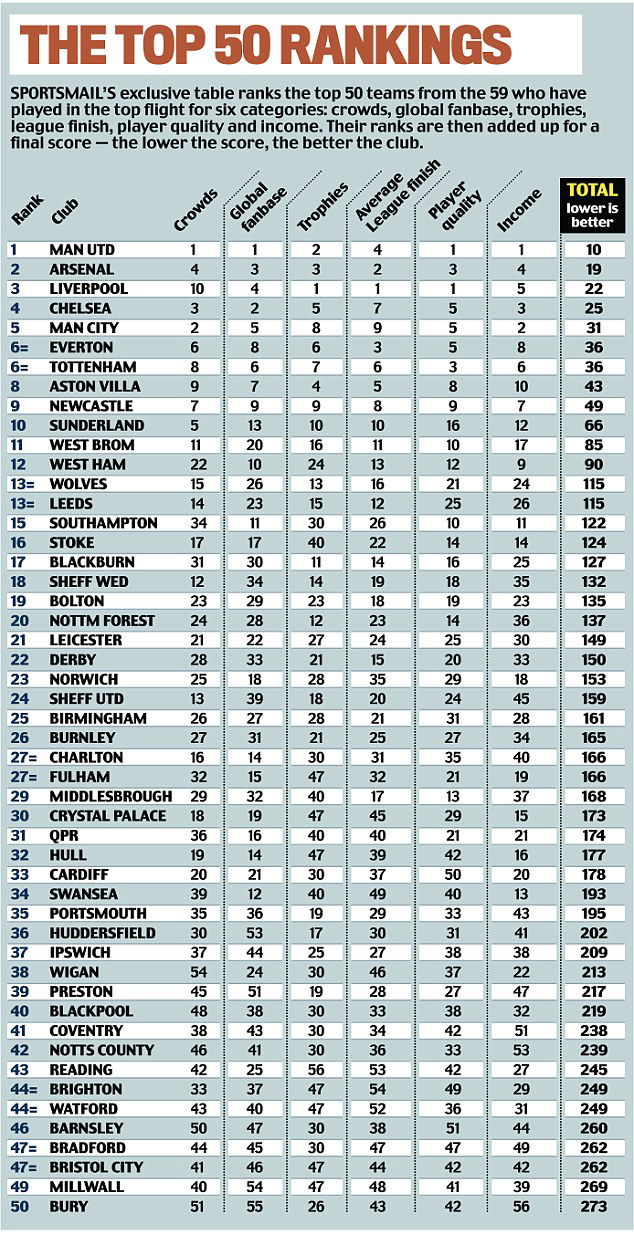 A fascinating survey of Britain's top clubs has placed the Hammers in a lofty 12th position.
The Daily Mail's in-depth look at the 92 league clubs and where they ranked was based on six categories as seen in their graph above.
In their report they say the starting point, to cast the net of candidates as widely as possible, was to narrow the field to 'big' clubs who are currently among the 92 in the Premier League or Football League and who have played in England's top division for at least one season, ever.
That gave 59 contenders, from those named above down to clubs who once spent just a few seasons, perhaps only one, at the highest level a long time ago.
The paper ranked the top 50, with Brentford, Carlisle, Northampton, Wimbledon, Oxford, Swindon, Leyton Orient, Luton and Oldham just missing out.