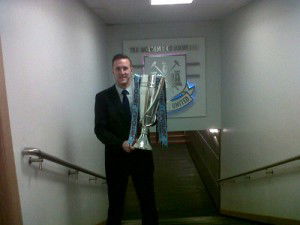 West Ham have made a round of redundancies as part of the re-location from the Boleyn Ground to the Olympic Stadium.
The Hammers will no longer be responsible for stadium maintenance and safety, pitch maintenance, stewarding or security at their new home.
And ClaretandHugh understand a number of staff in those areas have been under going redundancy consultations.
Two of the highest profile personalities to leave is West Ham's Head of Security, Simon Sutton  and Stadium manager, Ron Pearce but there are several others. When we contacted Simon on social media he confirmed "I am being made redundant as of the 30th June"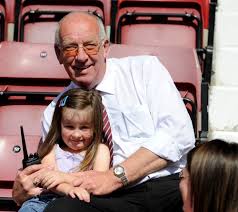 We understand that Ron, who has been at the club for 26 years in total and was a very popular figure will also leave the club he loves at the end of June due to redundancy.
In an addition to the downsizing the number of West Ham permanent, part-time and temporary staff, catering and hotel staff employed by Elior UK will also lose their jobs at the Boleyn Ground as their contract has ended.
West Ham reported a total of 609 staff in their 2015 financial accounts of which 100 are playing staff and coaches and 373 were part-time, most likely match day staff. This is likely to drastically reduce when the 2016/2017 accounts are released in 2018.
ClaretandHugh recently revealed that 138 stewards from West Ham are registered to work over at the new Stadium, 53 of whom are already working there, but many more have decided not to apply after being told they could be manning lifts or directing crowds through Westfield shopping centre.
Some others are still waiting to hear their fate. Club DJ and friend of this site, Leon Hyde has yet to hear whether he has a job next year at the Olympic Stadium. He told Claret and Hugh "I collected my personal stuff from the Boleyn Ground sound booth this week but I have yet to hear whether I have a job next season"
West Ham Vice Chairman, Lady Brady was recently quoted as saying "Our presence will also create more than 700 jobs" but many of these jobs will be working for Stewarding company OCS, French stadium operators London Stadium 185 or US catering company Delaware North.
When the then Mrs Brady gave evidence to the House of Lords in 2013 she told her now fellow Lords "Everybody who works for us will have the opportunity to come with us. We do not intend to allow anybody to be left behind. West Ham currently employs 800 people, full and part time."
However, Claret and Hugh understand the comment was made in reference to permanent West Ham employees and not Boleyn ground jobs that were outsourced to other companies including catering and hotel staff as well as some stewards and security personnel.