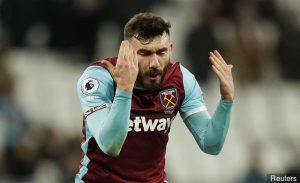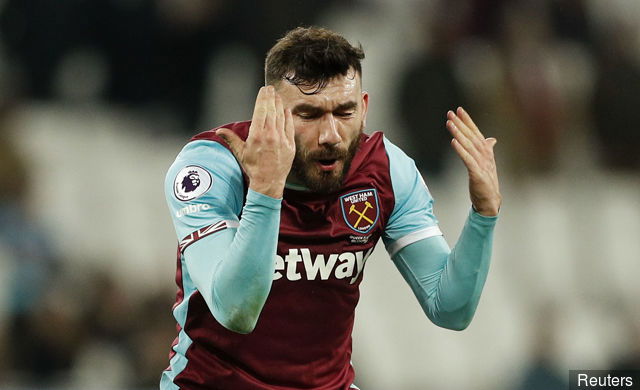 West Ham are struggling to find buyers for Robert Snodgrass and Jose Fonte given the wages of around £60k a week both players are picking up .
The club are keen to see a club come in for the Scotland international who cost them £6.8 million in January and would also allow the disappointing Portuguese central defender – bought for £8 million – to leave given the emergence of Declan Rice.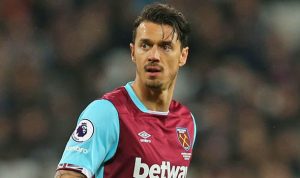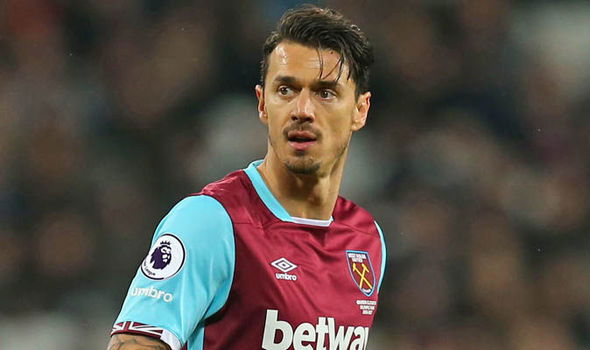 Both signings came in at a time when the Hammers were seriously struggling for form last winter but have failed to impress and it could easily be that approaching £15 million worth of players are destined for the bench.
Fonte again received very mixed reviews on his appearance against Manchester City and it wasn't until Rice appeared in the second half – along with Hernandez – that the Hammers showed any signs of improvement and offensive intent.
Leeds, Brighton and Huddersfield are understood  to have shown an interest in Snodgrass, 29,  but have so far failed to move given his wages.
Fonte, 33,  will prove even more difficult to move on having signed a contract with the club until 2019.