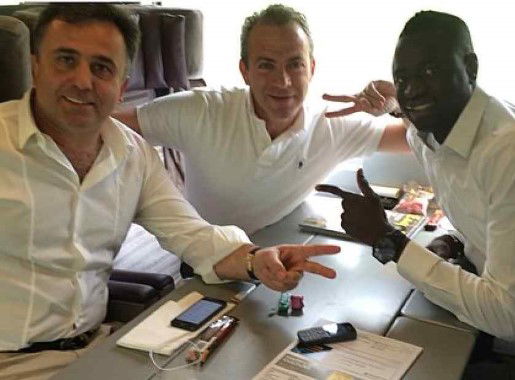 Intense speculation was underway tonight that Sengalese defender Cheikhou Kouyate could be on his way to West Ham despite denials from an agent.
A Belgian newspaper- Sportwereld – released pictures of the 24 year old allegedly aboard the Eurostar and heading for England.
Kouyate – regularly linked with the Irons – was being accompanied by advisers including Jacques Liechtenstein – on the train amid claims he was on the way to negotiations.
The picture had originally been posted by the player on Instagram along with a photo of the three championship trophies he won with Anderlecht.
Another agent  Tedir Beki had earlier been reported as saying: "Currently there is nothing concrete beyond Valencia's offer. West Ham could bid, but so far nothing has happened."
Despite the Valencia link the player has often made it known he wants to advance his career in the Premier League.