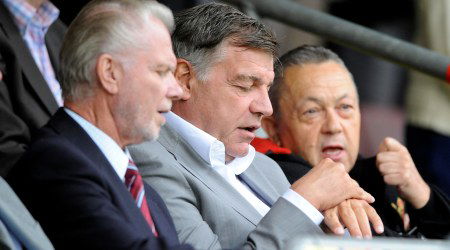 It was better – much better than we saw last season and only the harshest judge in the world would continue to kick Sam Allardyce after yesterday!
The man has done everything what's been asked of him in the past. It remains to be seen if he can do the same in the future which means winning with style.
It was clear against Spurs he had listened to the requirements and to judge  on the back on 90 lopsided minutes between two teams of ten would be wrong whatever private opinion people hold.
He has an ace up his sleeve in Enner Valencia, and that the club has attracted the striker is an absolute coup.
For I know as a fact that negotiations were torturous and that the deal could cost the Hammers anything between £9m to £14m tells it's own story – there were some  pretty complicated clauses in there.
However, the guy is a winner and a goalscorer who possesses prodigious speed and will work over many Premier League defences.
I'm seriously looking forward to seeing him start next weekend against Palace.
There is no question that the manager has many options with the likes of Mauro Zarate and – hopefully – Ravel Morrison available.
There is no requirement for West Ham to play to  a one dimensional style and if we see the sort of skill and invention they can bring I'll be the first one applauding.
There were one or two worrying signs at the back and whilst Aaron Cresswell was generally pretty decent there were one or two hairy moments which hopefully will be sorted by PL experience.
Sadly the same remark can't be applied to 'Ginge' who didn't seem to be aware that there was cover behind and that while on a yellow the challenge that saw him sent off wasn't the wisest.
Stewart Downing, mark Noble (missed pen apart) and Cheikou Kouyate did well and by and large there was plenty to enjoy.
Can we go on from here to another level – time will tell. Judgement can wait until the end of September on this site.
.