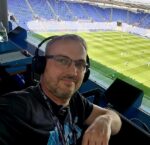 By Gonzo
West Ham have left it late, very late.
Indecision, delay and a lack of awareness have resulted in a panicked search for a manager. In shopping terms we're scurrying around on Christmas Eve with five minutes until closing time. Our shopping list has become largely irrelevant because most of the desirable items have been plucked from the shelves.
Our beloved Hammers are in such a precarious situation that even the likes of unemployed Rafa Benitez doesn't fancy the job. Quite frankly I don't blame him either because he probably views a slow, aging and injury prone squad as a high risk to his CV.
It wasn't always this way of course. Back in November the position of West Ham manager would have been an attractive one. We were not in the relegation zone and any new coach would have had a month to implement his new ideas whilst the World Cup was in progress.
There would also have been plenty of time to highlight weaknesses within the squad, and to plan recruitment ahead of the January transfer window.
David Moyes was in terrible form, it was an open secret that he'd been given three more matches to save his job (Arsenal, Brentford & Leeds). Yet despite only yielding a single point from those three fixtures he still retained his position, and went on to lose the following Premier League game away to Wolves.
Whilst West Ham delayed and pontificated, the role of Irons manager became less and less alluring. We allowed our relegation rivals Everton to hire Sean Dyche, who has managed to bring some stability and gradually climb out of the relegation zone. The first to react were Aston Villa by recruiting Unai Emery, their decisive action ensured the Midlanders were quick to escape the drop-zone.
So now we find ourselves in a situation where apparently nobody wants to work for us, so we'll just have to stick with Moyesie. Whilst I believe that Rafa and possibly Bielsa may have spurned our advances, I don't think for a second that 'nobody' will take the job.
There are a multitude of promising coaches on the continent who'd jump at the chance of proving themselves in the Premier League on a 6 month contract. The type of up and coming manager who the likes of Brentford and Brighton continually monitor.
West Ham's problem is that the people at the top who do the hiring and firing aren't aware of the new breed. Even if we did highlight a young coach in Germany or France they'd be considered too much of a risk and too dangerous.
Well, danger and risk are already at our doorstep. Retaining David Moyes is somehow seen as a safe pair of hands and the best man for the job but I fear the hierarchy's inactivity may well be the biggest risk of all.