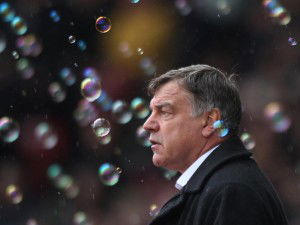 Just eight games left and the big question remains!
It is not – as it should be – about how many points the team collect but whether Sam Allardyce will remain in charge at the end of them!
It's a terrible shame that the division which exists between the fans over the manager has now become part of the West Ham culture – an inevitable discussion point every season.
This time of course, it's different. His contract is up in June, there's no compensation to pay and its a case of whether the Davids have had enough of him or whether they are ready to invest another two years in his style of management  because believe me he won't take one year rolling deals.
He knows he can do better than that elsewhere.
The hysteria which surrounds the Sam issue – and we at ClaretandHugh readily admit we have been caught up in at times – has been dreadful. The division itself is a massive problem as blogged on here recently by Rich Sprent.
This club's fanbase are at each other's throats all day every day and that is one reason why maybe the 60 year old will have to go.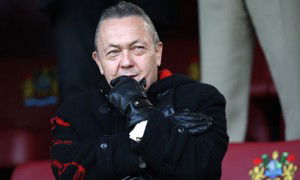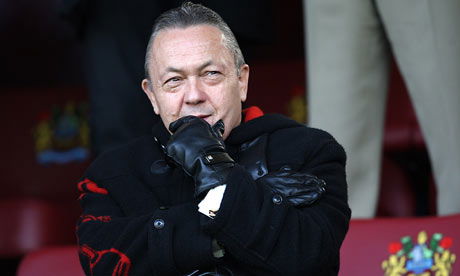 His supporters will stress over and over again that he doesn't deserve to be binned, because he has done everything asked of him.
Nobody can argue with that but there remains one big flaw in the argument and that is that the requirements have changed.
The club has decided it really does need to start winning things and Sam isn't noted for that – indeed he has never won anything.
There are other underlying issues at the club which are creating obvious conflicts with a David Sullivan announcement before Christmas making his position towards Sam very clear indeed.
He said: 'The longer you are in the game and the longer you've had the manager, you get involved more and more because when you see your money wasted year after year, you think "I could do as good as that.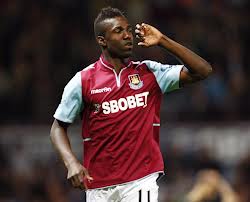 It gets even stronger with him adding: 'And you really can, you know. I know that sounds daft but if you've had 20 years of buying players, seeing money spent, they're not geniuses.'
He stopped short of mentioning  Modibo Maiga and Alou Diarra but the point was clearly made!
Last summer they did something about that by becoming far more hands on in the market place and were highly successful with the arrival of such as  Cresswell, Valencia and Sakho arriving – all as a result of the board's drive for more attacking football.
Much has been made of the brilliant performances against such as City, United, Liverpool, Spurs and Chelsea. The board may well take the view that was because of their determination to ensure that things changed on the field and their insistence on an attacking coach.
Sam Allardyce's ensures that wherever he works there is no director of football involved. He actually has one now in all but name – David Sullivan advised by his new recruitment of director to the board, Tony Henry.
Those two are calling the shots more and more and whether such a tension is maintainable  for another two years has to be doubtful in the extreme.
So will there be a change of manager?
My personal view is that it looks an inevitability. Who that somebody will be remains a vexed question and we will all hold a different view. I just pray to God it's somebody who can reunited a fan base desperately weary of all the ghastly infighting!